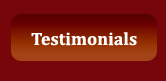 Travel Information

Domestic Flights in Nepal
Aeroplanes are one of the easiest and fastest means to reach the far and remote parts of Nepal . Domestic Flight i Nepal Most of the airstrips in Nepal are quite difficult as they lie on the mountainsides surrounded by high peaks. Apart from the Government owned Nepal Airlines, Nepal Airlines (NA) has an extensive network of air service in the interior of Nepal . NA flies to Taplejung , Bhadrapur , Rajbiraj , Bhojpur ,Phaplu , Lukla , Lamidada , Tumlingtar ,Rumjatar , Biratnagar , Nepalgunj Surkhet , Rolpa, Jumla , Mahendranagar , Dhangadi , Sanphebagar , Baitadi , and Darchula & many more sectors.

In Nepal number of private Airlines companies Buddha Air, Yeti Airlines, Tara Air, Agni Air, Sita Air, Guna Air and Some Private Helli service as well. there are more then 15 in operation regular operating domestic flights to different sectors including the always talked about must try one hour mountain flight also widely known as the Everest experience Flight, Everest Floght, Mountain flight, Nepal Himalaya View flight which enables you to have a tryst with the majestic snow capped mountains from Mt. Gauri Shankar to Mt. Ama Dablam to the highest peak in the world - the Mount Everest. This lifetime adventure, flying at an altitude of 25,000 feet (8,000 m) will surely take your breath away when your plane will fly as close to 5 nautical miles for the closest and highest view of Mt. Everest one could ever see. O ther Private domestic airlines provide also charter services to popular domestic destinations. Excepting weather conditions or technical problem, Nepal 's domestic air service is known to be punctual and reliable.
Domestic Flight schedule in Nepal

Sector

Airlines Name

Remarks

From /To

 

KTM= Kathmandu

KTM-MNT

Buddha, Yeti, Guna Air and Agni Air

MNT= Mountain

KTM-PKR

Buddha, Yeti, Nepal Airlines, Guna, Agni, Sita

PKR=Pokhara

KTM-LUA

Yeti, Sita, Nepal Airlines, Agni and Guna

LUA=Lukla

KTM-BWA

Buddha, Yeti, Sita and Agni

BWA=Bhairahawa

KTM-BIR

Buddha, Yeti, Sita, Agni and Guna

BIR=Biratnagar

KTM-JNK

Buddha,, Agni, Yeti and Sita

JNK=Janakpur

KTM-BHR

Yeti, Agni, Sita,Tara

BHR=Bharatpur

KTM-BDP

Buddha, Yeti, Agni, Guna and Sita

BDP=Bhadrapur

KTM-KEP

Yeti, Sita, Buddha, Agni and Guna

KEP= Nepalgunj

KTM-SIF

Yeti, Agni, Sita,

SIF= Simara

KTM-LMD

Nepal Airlines, Tara Yeti and Agni

LMD= Lamidanda

KTM-RUM

Yeti , Nepal Airlines, Tara, Agni and sita

RUM=Rumjatar

KTM-TUM

Nepal Airlines, Agni , Yeti

TUM= Tumlingtar

KTM-PPL

Yeti , Nepal Airlines,

PPL=Phaplu

KTM-DHI

Nepal Airlines, Sita, Agni

DHI= Dhangadi

KTM-TPJ

Yeti , Nepal Airlines,

TPJ=Taplejung

KTM-NGX

Yeti

NXG=Manang

PKR-JOM

Nepal Airlines. Yeti, Tara, Sita, Agni

JOM=Jomsom

PKR-NGX

Yeti, Manang (Optional) Nepal Airlines

NXG=Manang

KEP-DOP

Nepal Airlines Yeti,

DOP=Dolpo

KEP-IMK

Nepal Airlines, Yeti

IMK= Simikot

BIR-TPJ

Nepal Airlines Yeti, Agni

TPJ= Taplejung

The above fare Subject to change without prior notice:
Above information are placed for your instant reference. Please be informed that the schedule & fare are subject to change at anytime by aviation authorities without information. Due to insurance raise, a 2 US $ surcharge will be levied when issuing the ticket.

Domestic Airport Tax at present is NPR 170 per person (Approximately US $ 2.5, INR 106.00)
Domestic Destinations: NPR 170 ( Levied to All Nationals)


Helicopter services
All domestic airline companies will request their customers to present their any Identification card at the Flight Check-in counter.

Helicopters are very popular to reach to the remotest parts of Nepal . Since helicopters requires small landing spaces compared to planes, the former makes it sound much safer too. Helicopters can be reserved to fly to any destination at any time. Helicopter charter for sight seeing is gaining high popularity in Nepal these days. For tourists who have short time but want to see and experience the most of Nepal , helicopter charter would be the best bet as these are not only practical but highly thrilling and pleasurable too. There are lots of domestic airlines providing helicopter services. At present, two types of helicopters MI-17 that accommodate about 24 passengers reaching an altitude of 5000 meters and French made Ecureuil AS35OB series which can carry about 5 passengers are being operated.
Helicopter company in Nepal
Manang Air
Simrik Air
Shree airlines
Fishtail air (Mountain Rescue flight)
Air Dainisty (Mountain Rerscue flight)
Mountain Helicpoter